Diabetes UK launches online events discussing COVID-19 pandemic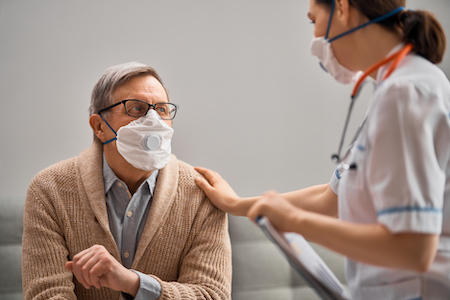 The first edition of the new Diabetes UK Professional Conference: Online Series will feature eight events taking place from 13 October to 25 November 2020.
Diabetes UK has announced its first series of online events specifically developed to review and discuss the impact of the COVID-19 pandemic on people living with diabetes, diabetes services, healthcare professionals, and diabetes as a condition. The COVID-19 pandemic has impacted the way care is delivered across the UK, bringing with it disruption to many diabetes services.
The Diabetes UK Professional Conference (DUKPC): Online Series will focus on the learnings reached during these last few months across all disciplines of diabetes care, including how services have developed to meet the challenges of the pandemic, how people with diabetes were supported to self-manage their condition safely and well, and ways to improve outcomes for people with diabetes in the future.
From 13 October to 25 November 2020, attendees will have access to eight different events as part of the new series, and will hear from 31 expert speakers on the latest developments in diabetes care and coronavirus, including Professor Tahseen Chowdhury, Professor Gerry Rayman, Dr Deborah Wake, Dr Shivani Misra and Dr Tony Willis.
The opening event of the series will see Chris Askew, Chief Executive at Diabetes UK, in conversation with Jonathan Valabhji, Clinical Director for Diabetes and Obesity at NHS England, discussing what the last seven months have looked like in diabetes care during the pandemic.
By registering for the full series, healthcare professionals will get access to all the seminars and masterclasses, helping them review their own services and assess how they can meet the challenges of the future months – full programme available to view here.
Attendees will be able to get their questions answered in the live Q&A within each session, choose between two timeslots for each event to fit around their schedules, and gain CPD points for their attendance across the series.
Registration is now open on the Diabetes UK website at https://www.diabetes.org.uk/diabetes-uk-professional-conference/conference-information, with discounted admission offered to students and Professional Members of Diabetes UK.
The registration fee includes admission to the chosen session(s), admission to both the opening and closing events, as well as online access to speaker presentation slides and session recordings after the series. For the full list of registration options, please see here.
Other News