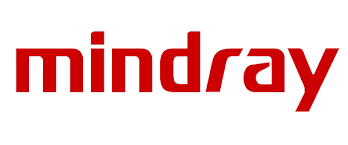 Mindray (UK) Ltd
Mindray House
Kingfisher Way
Hinchingbrooke Business Park

Huntingdon
Cambs
PE29 6FN
United Kingdom
01480 416840
COMPANY INFORMATION

Mindray was founded on the belief that every life is valuable. As expensive and complex technology still remains out of reach for the majority of people, we are striving to improve healthcare by developing and sharing medical technologies with the world. In doing this we can provide better care for more people, not just with our customers in mind but with humanity in mind.
This belief has become a vision: better healthcare for all. It is this vision that has transformed Mindray into a global leading developer, manufacturer and marketer of healthcare solutions. Fulfilling our mission — advance medical technologies to make healthcare more accessible — is a work in progress.
We continue to focus on responding to the needs of the medical community, developing technological breakthroughs in equipment that provide medical professionals like you with innovative, reliable and cost-effective solutions.
In 2008, Mindray Shenzhen took over the Patient Monitoring business of Datascope and established Mindray UK Limited. In the intervening years, we have become a consistent top supplier of Patient Monitoring systems to the UK market and have expanded into Ultrasound Imaging and Anaesthesia.
In 2013, we purchased and renovated Mindray House located in Huntingdon, Cambridgeshire which is the base of operations for our UK business including; Customer Service, Logistics & our National Service & Repair Centre.
In 2015, we opened our UK Showroom and Customer Training Facility located at Mindray House.
In 2016, we gained ISO 9001 and 14001 accreditation with the British Standards Institution (BSI) which has enabled us to show customers and stakeholders our continued commitment to quality and share our environmental credentials.
At Mindray House and nationwide, our team is dedicated and committed to making sure that you get the right systems for your application at the right price for your budget, with expert advice and support on accessories, spare parts and timely service tailored to you.
PRODUCTS AND SERVICES