Events Diary
Continence Care and Tissue Viability Conference
This event is free to healthcare professionals.
The Continence Care and Tissue Viability Conference 2023 ran by The Royal Wolverhampton NHS Trust & Walsall Healthcare NHS Trust will cover a range of topics within tissue viability and continence care.
Programme Highlights
· Improving MASD Contiplan Wipes Lorraine Jones, Lead Tissue Viability Nurse
· The effects of menopause Lisa Hastie, RWT Specialist Physiotherapist in Pelvic Health
· Dietitian – how what we eat and drink affects – tissue viability and continence Magdelena Kot, Senior Dietician
In addition to the educational component of the day, this event will also feature an exhibition which will highlight the products and services of commercial companies within this sector and how they can aid in the everyday, working lives of our delegates.
Places are limited so early booking is recommended. Register now.
If you have any questions, please call the events team on 01506 292 042 or email events@fitwise.co.uk 
Venue
Grand Station Wolverhampton
Date(s)
21 June 2023
Email
Web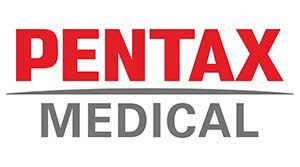 During this year's PENTAX Medical Hygiene Event, key experts will dive into the topic of sustainability, taking a closer look at how the field of endoscopy can balance environmental concerns with innovative solutions. Will you join us in this important discussion?
Venue
Online Event
Date(s)
Thursday 22nd June 2023
Web
The UK's largest Biomedical, Clinical Engineering & Support staff Exhibition
The EBME Expo is an independent educational event bringing together healthcare professionals who are responsible for the management of medical equipment. These healthcare professionals are involved in areas such as procurement, maintenance, user training, and managing inventories.
Thanks to the sponsorship of our 130+ exhibitors, this independent exhibition is offered free of charge to all visitors. Furthermore, there are three workshops in the break out areas and many of our exhibitors provide technical demonstrations.
For our 2023 event on the 28th & 29th June, we are excited to announce that we will once again be at the Coventry Building Society Arena (Formerly the Ricoh Arena), Coventry, UK. This larger venue has enabled us to expand and keep up with demand from both exhibitors and delegates, and we are delighted to now offer three conference areas: EBME (1), Operating Theatres (2), and Training/Procurement (3).
REGISTRATION FOR THE 2023 EBME EXPO IS NOW OPEN
Medical equipment management is ultimately a process that includes buying, using and maintaining equipment, which is why we have now included a dedicated procurement and training conference area. Operating theatre staff are the largest group of medical equipment users in hospitals, and they have been a valuable addition to our audience.
Please click here to see the speaker programmes for the EBME conference area, the Operating theatre conference area, the Training conference area, and the Procurement conference area.
Venue
Judds Lane, Coventry, England, GB, CV6 6
Date(s)
28th - 29th June 2023
Contact
Ebony Carver-Smith
Email
Web
The Clinical Services Journal is the chosen media partner for the EBME Expo
AfPP Annual Conference 2023

Join Over 500 Perioperative Practitioners at AfPPConf2023
Tickets Are Now Available for #AfPPConf2023
As one of the largest gatherings of perioperative professionals in the UK, the AfPP Annual Conference is essential for anyone working in the perioperative field.
This year's theme is 'A Profession To Be Proud Of'. What better way to celebrate this incredible profession than by listening to fantastic speakers, asking exhibitors your burning questions and getting dressed up at our Gala Dinner!
Join us at the University of York from 10 – 13 August. If you're joining us for the entire conference or just for a day, there will be something for everyone. Virtual tickets are also available if you can't make it to York.
Our Annual Conference boasts a full programme of education, networking, hands-on workshops and entertainment. You'll leave feeling informed, challenged and inspired.
If you're not proud of your profession when you arrive, you will be by the time you leave!
We can't wait to see you all there, be it in person or virtually!
Find out more and book your place
Venue
University of York
Date(s)
10- 13 August 2023
Contact
Sarah Welsh
Email
Web
The Clinical Services Journal is the chosen media partner for this event.

EXPLORE THE EVOLVING WORLD OF SURGERY
For all surgical specialties, all roles and every member of the theatre team, Future Surgery is the first large-scale exhibition and conference dedicated to all that is new in surgery. The event explores the evolving world of surgery with expert speakers delivering CPD accredited professional development.
We look forward to welcoming surgeons, anaesthetists and the whole perioperative team with the shared goal of understanding how the future of surgery will be mapped out. This event takes place at the ExCel, London.
Venue
Excel Centre London
Date(s)
14 - 15 November 2023
Contact
Yemi Ibidunni
Email
Web
MEDICA - Leading International Trade Fair

MEDICA is the world's largest event for the medical sector. For more than 40 years it has been firmly established on every expert's calendar. There are many reasons why MEDICA is so unique. Firstly, the event is the largest medical trade fair in the world – it attracted several thousand exhibitors from more than 50 countries in the halls. Furthermore, each year, leading individuals from the fields of business, research, and politics grace this top-class event with their presence — naturally alongside tens of thousands of national and international experts and decision-makers from the sector, such as yourself.
Venue
Schadowstraße 49, 40212 Düsseldorf, Germany
Date(s)
13- 16 November 2023
Contact
Daniela Nickel
Email
Web
IPS IV Forum Annual Conference 2023
Save the Date: IPS IV Forum Annual Conference 2023
This will take place on Friday 24 November 2023 at the BCEC in Birmingham, more details to follow.
Venue
BCEC Birmingham
Date(s)
24th November 2023
Contact
Michelle Hanlon
Email
Web
Featured Supplier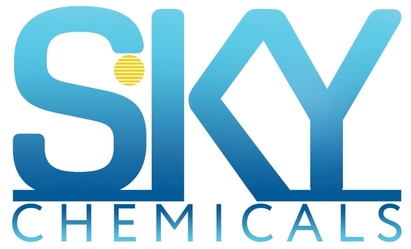 Our Story
A little about us…
With over a decade's experience in the cleaning chemical industry, we have a wealth of reliable experts to provide you with a wide range of high-quality, environmentally friendly, and extremely cost-effective cleaning products. We distribute throughout the UK, and can also fulfill contract orders and orders...
Upcoming Events
Grand Station Wolverhampton
21 June 2023
Online Event
Thursday 22nd June 2023
Judds Lane, Coventry, England, GB, CV6 6
28th - 29th June 2023
University of York
10- 13 August 2023
Schadowstraße 49, 40212 Düsseldorf, Germany
13- 16 November 2023
Excel Centre London
14 - 15 November 2023
Access the latest issue of Clinical Services Journal on your mobile device together with an archive of back issues.
Download the FREE Clinical Services Journal app from your device's App store