Events Diary

We were all disappointed not to deliver our annual conference in 2020 but are looking ahead to Liverpool 2021 with the hope that we will be able to meet in September as planned. We are, of course, mindful of the ongoing pandemic and will continue to review and adjust plans if necessary. We are already provisioning for a hybrid element to allow those who will be unable to join us physically and hope that you will save the date for #IP2021.
Topics this year include, but are not limited to:
What happens to Infection Prevention & Control during a pandemic? Drivers of pandemics, Compassion in Infection Prevention & Control, PPE challenges , COVID-19 reflections and learning, Infection Prevention outside of Acute Care, and more.
There will be a practical workshop in leadership and an opportunity to take part in research.
This is an exciting, educational, and practice-enhancing conference. On behalf of the IP2021 SPC, we look forward to welcoming you to Liverpool.
Venue
ACC Liverpool
Date(s)
27th - 29th September
Email
Web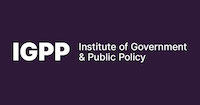 According to NHS Improvement, over 291,000 more routine operations could be carried out per year by improving the scheduling of surgical lists. Variation in theatre productivity between different trusts and different specialities was demonstrated including late starts, early finishes and delays between operations.
The time lost to these could have potentially been used to do up to 291,327 more operations which represents a 16.8% increase. COVID-19 has caused a significant reduction in planned operations and appointments, with a lower percentage of patients treated within 18 weeks than at any time since June 2008. There is a backlog of operations and hidden patients, yet to be added to the list because referrals have been at their lowest recorded level.
Join us at this timely national show to explore the key issues that operating theatres are currently facing. The event will cover key strategies for reducing waiting times in operating theatres, improving safety and outcomes of surgical services and achieving greater productivity and capacity.
It looks at the future of surgery and how innovation in technology will drive significant improvements. Case study examples will illustrate how teams have transformed their practice and high-level keynotes will give the latest overview of policy developments.
Venue
Hilton Metropole Hotel, London
Date(s)
7th October
Email
Web
We are delighted to announce Future Surgery 2021 will be a physical event taking place on 9 - 10 November 2021 at ExCel London.
In partnership with Royal College of Surgeons of England, it is set to be the biggest gathering of surgical and operating theatre teams with 100+ speakers, 1500 + 2000+ surgeons and overall, over 3,000 delegates set to attend this November.
It's a one of its kind events specifically designed to meet the training needs, promote networking and develop a stronger voice for all surgical professionals and their multidisciplinary teams in perioperative care.
This year we have 7 core themes that cover the entire surgery ecosystem
Disruptive Technology
Perioperative Care
Sustainability and The Green Theatre
Global Health Innovation
Innovation In Surgery
Working Better
Patient Centred Care
Our programme features leading experts in the sector including:
Miss Celia Theodoreli-Riga, Head of School of Surgery
Dale Gardiner, National Clinical Lead for Organ Donation, NHSBT
Prof Dhananjaya Sharma, Head, Department of Surgery, Centre for Global Surgical Innovations and Low-Cost Solutions
Mr John Hardie Registrar, Trauma & Orthopaedic Surgery, Frimley Park Hospital
Scarlet McNally, Consultant Orthopaedic Surgeon, Eastbourne D.G.H
Tremaine Richard-Noel, Head of Emerging Technology and Intelligent Automation Programme Director, Northampton General Hospital
Matthew J Harris, Clinical Senior Lecturer in Public Health Medicine, Imperial College London
REGISTER ONLINE USING CODE CSJ: https://rfg.circdata.com/publish/FSS21/ *Please select pass type: UK Healthcare Professional
Venue
ExCel London
Date(s)
9th - 10th November 2021
Web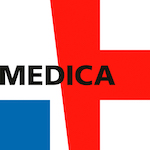 See tomorrow's medical technology today! Be part of the medical technology community!
MEDICA is the world's largest event for the medical sector. For more than 40 years it has been firmly established on every expert's calendar. There are many reasons why MEDICA is so unique. Firstly, the event is the largest medical trade fair in the world – it attracted several thousand exhibitors from more than 50 countries in the halls. Furthermore, each year, leading individuals from the fields of business, research, and politics grace this top-class event with their presence — naturally alongside tens of thousands of national and international experts and decision-makers from the sector, such as yourself. An extensive exhibition and an ambitious program — which together present the entire spectrum of innovations for outpatient and clinical care — await you in Düsseldorf.
Venue
Dusseldorf Germany
Date(s)
15th - 18th November
Web
Arab Health is the leading medical equipment exhibition in the Middle East showcasing the latest innovations in healthcare. Along with a wide range of CME accredited conferences, Arab Health brings the healthcare industry together to learn, network and trade.
Arab Health 2022 exhibitors can showcase innovative products and solutions and have more time to meet potential buyers from all over the world weeks before the live, in-person event. Attendee looking to discover and source new products, connect with suppliers can login online to pre-plan their meetings in-person.
Who will attend?
Long established as the 'must attend' event in our region, we attract regional and international healthcare professionals who value the power of learning, networking and business.
Procurement
Biomedical/Clinical engineers
Management of hospitals/clinics
Dealers & Distributors
Senior/Junior Clinicians
Government entities
Investors
Venue
Dubai World Trade Centre
Date(s)
24th - 27th January
Web
Central Sterilising Club 60th Anniversary Annual Scientific Meeting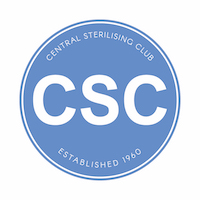 The 2021 CSC Annual Scientific Meeting will feature:
The Annual Kelsey Lecture, The Story of Decontamination in Endoscopy – Gluteraldyhyde and Beyond. Presented by Dr Helen Griffiths, Decontamination Advisor for the British Society of Gastroenterology (BSG)
The debate – to be or not to be? do AE(D)s have a long-term future? Wayne Spencer and Sulisti Holmes come face to face – a spectacle not to be missed!
CJD guidance update: changing our approach to device processing, including Dr K Sinka, CJD Lead, Public Health England
A focus on environmental issues relative to decontamination of medical devices
Water quality testing, the complete life-cycle – or is it? Dr David Jenkins, Consultant Medical Microbiologist and Lead Infection Control Doctor at Leicester Royal Infirmary
Decontamination equipment testing – a step too far?
This event is perfect for all individuals with an interest in decontamination and infection prevention, including:
Decontamination Technicians
Decontamination Managers
Infection Prevention Practitioners
Engineers
Providers of Healthcare Services, Products and Equipment
This event not only presents the chance to learn, but it also provides the opportunity to network with multi-disciplinary decontamination practitioners from across the UK.
Venue
Crowne Plaza, Bridge Foot, Stratford-upon-Avon, CV37 6YR
Date(s)
4th - 5th April
Contact
Val O'Brien
Email
Web
Featured Supplier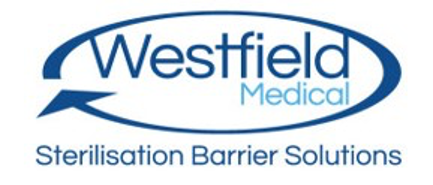 Westfield Medical is the leading global manufacturer of single-use sterilisation barrier systems. Based in the United Kingdom, we are trusted by medical professionals worldwide and dedicated to the manufacturing of products of the highest quality and reliability.
Upcoming Events
ACC Liverpool
27th - 29th September
Hilton Metropole Hotel, London
7th October
ExCel London
9th - 10th November 2021
Dusseldorf Germany
15th - 18th November
Dubai World Trade Centre
24th - 27th January
Crowne Plaza, Bridge Foot, Stratford-upon-Avon, CV37 6YR
4th - 5th April
Access the latest issue of Clinical Services Journal on your mobile device together with an archive of back issues.
Download the FREE Clinical Services Journal app from your device's App store