Taking action against airborne contamination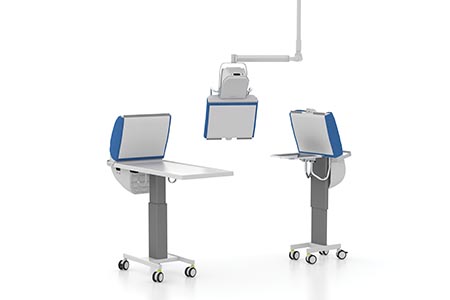 In the operating theatre, everything that comes into contact with the wound site has been sterilised except the air, which comes into contact with everything.
Airborne bacteria-carrying particles (CFUs) can spread infection by contaminating sterile surgical instruments, particularly those that are not used until partway through a procedure, with around 50% of their surface area being exposed to the air and providing a place for bacteria to settle. It is estimated that up to 90% of bacterial contaminants in the wound come from the air, with 70% of these coming from contaminated surgical instruments.
In a partnership that aims to address this, clean air specialist Medical Air Technology (MAT) has announced a new UK distributor agreement with Toul Meditech for its Steristay and Operio laminar flow systems, which keep sterilised instruments clean and free from airborne bacteria for the duration of the procedure for which they were initially laid out. The products complement MAT's core product, the ECO-flow ultraclean ventilation canopy.
Offering ceiling mounted and mobile options, Toul Meditech's HEPA-filtered air devices act independently of any ventilation system. They can be used in all types of operating theatre or surgical preparation room to deliver ultraclean air directly over the surgical site and instruments, minimising the presence of the bacteria that can cause surgical site infections (SSIs). A control system means the user can direct the airflow, so that it becomes as effective as possible. The technology also reduces particle concentration in the entire operating theatre.
SSI is one of the most frequently reported types of healthcare associated infection (HCAI). The development of an SSI places an enormous clinical and economic burden on surgery, not to mention the distressing effect it has on the patient and their recovery. Ironically, the most common source of infection is the operating theatre personnel - it is estimated that every person there will give off between 1000 and 10,000 particles each minute, up to 10% of which will be carrying bacteria that could contaminate draped or sterile surfaces very quickly, with potentially disastrous consequences.
SSI remains a huge problem for hospitals, but through this partnership, MAT and Toul Meditech are working together to give clinical teams another weapon in the battle against infection, improving patient outcomes and helping hospitals to save money. To further support healthcare providers, MAT has units available for demonstration and evaluation, and all products in the range come with easy finance options.
Other News