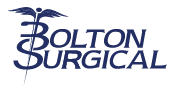 Bolton Surgical
Churchill House
16 Churchill Way
Chapeltown

Sheffield
South Yorkshire
S35 2PY
United Kingdom
0114 2404400
COMPANY INFORMATION
Bolton Surgical are manufacturers, suppliers, distributors, repairers and refurbishers of surgical instruments and medical devices.
Our focus is to offer innovative, cost effective and sustainable solutions to meet customers' everyday needs and this is reflected in the range of products and services we offer.
Our experience in providing products and services within the surgical/decontamination field spans many decades and ensures that first and foremost, we understand our customers' needs and can offer the best fit solution.
Our customers are typically from the operating theatre and decontamination environment and include clinics, day surgery, service centres and sterile service units. Our products and services are available directly in the United Kingdom, or worldwide through a network of local distributors.
Surgical Instruments
At Bolton Surgical, we pride ourselves on the range, availability and quality of our surgical instruments.
We bring together traditional manufacturing methods with the technology you would expect from a market leader in surgical instrument supply, enabling us to provide instruments that represent real value for money.
Our online instrument catalogue is updated real-time with new products and specifications and therefore remains the best way to search for the product you're looking for. Simply visit our website and search for a product name or code.
In addition to our own brand of surgical instruments we are proud to exclusively distribute Rebstock (Germany) here in the UK. Together we represent a range in excess of 20,000 products all available to the UK market. All catalogues are available from the downloads section of our website.
Need a quotation? Please complete the online quotation tool for the products you require.
Need something not listed here? We have accumulated a portfolio of more than 6,000 individual range variant products. If you can't find the product you're looking for, please contact us and we will search our off-line product portfolio for you. All range variant products are fully risk assessed for suitability for the application intended.
Surgical instruments manufactured and supplied by Bolton Surgical comply with all applicable national and international standards. A copy of our Declaration of Conformity is available by clicking here.
Request a hard copy of our current surgical instrument catalogue by clicking here.
Holders and Positioners
Bolton Holding and Positioning Systems are the ideal choice for many procedures where rigid holding and retraction is required. The systems ability to hold, position and retract using a number of holders specifically designed for the job makes this versatile device a must for the modern operating theatre.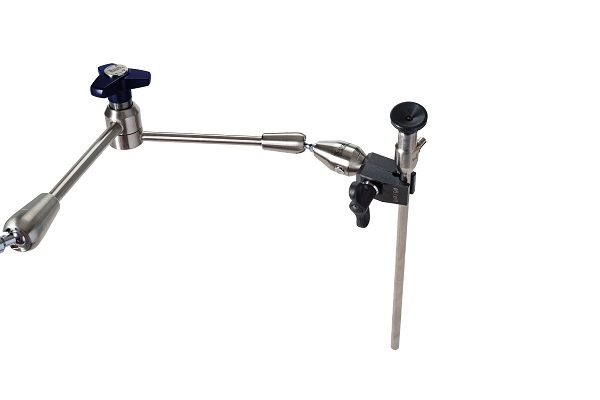 Rigidly holds Endoscopes, Instruments or Nathanson Liver Retractors
Will clamp most other makes of Nathanson Liver Retractor Arms
Provides atraumatic retraction offering a clear view of the surgical site
Eliminates the effects of fatigue on longer procedures
Versatile 360° Positioning via the Top Mounted Vertical Post with easy to adjust handle
Also available with a 'Right Angled' Vertical Post which provides an extended reach over the operating table
Provides for more effective use of theatre time
3 Quick Fix attachments available
All Stainless Steel load bearing and retaining system
Ergonomically formed aluminium clamping knob
Polyamide endoscope holder
Capable of withstanding cleaning and reprocessing in accordance with HTM 01-01 with cleaning solutions up to 10.5ph'
Guaranteed for 5 years, see certificate of guarantee for further details
More information is available from the Holders and Positioners section of our website.
Mitt-Mat Surgical Hand
Lead Contamination? Problem Solved!
Mitt-Mat® is the credible alternative to lead hands. Its fully encapsulated lead core eliminates the lead and lead salts contamination risks associated with lead hands.

New Child Size now available!
Latex Free
Lower cost per use compared to conventional lead hands
Resistant to all commonly used cleaning chemicals
Reuseable
Improved flexibility means returning to the 'flat' position after use is much easier
Made using silicone which is chemically inert so does not affect other materials
Mitt-Mat® offers improved value for money over conventional lead hands due to its improved durability, lower reprocessing costs and fewer replacement costs.
Mitt-Mat® outperforms conventional lead hands as the silicone acts as a supporting mechanism during flexion thus reducing metal fatigue
Mitt-Mat® resistance to creasing, even in a 'doubled-over' position ensures the encapsulated lead core is not easily over stressed unlike conventional lead hands.
Mitt-Mat® is available exclusively from Bolton Surgical
Please contact us for further information.
Reusable Holloware Range
Bolton Surgical are proud to present our range of carefully selected Holloware products for use in hospital departments such as Operating Theatres, Clinics, Day Surgery and Wards.
Our range consists of fully validated reusable products chosen to enable customers to make the switch from single use/plastic to a more sustainable solution.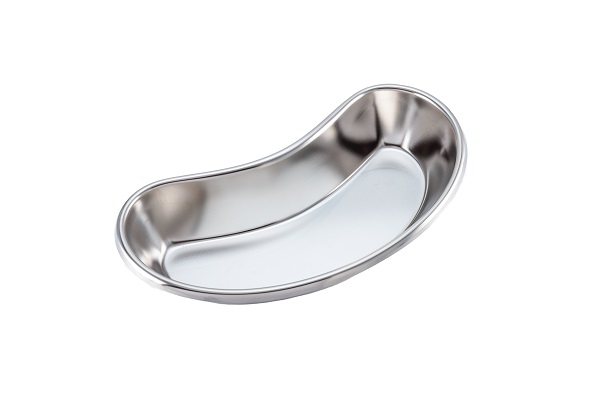 • Made from Type 304 (18-8) non-magnetic bright polished and fully passivated Stainless Steel to ensure excellent corrosion resistance against all commonly encountered substances. Fully recyclable.
• Precision cut, formed and finished to ensure smooth edges and surfaces for greater cleaning efficacy.
• Will retain its original form indefinitely with careful handling and if used and processed in line with the issued product IFU.
• Fully re-usable and capable of withstanding unlimited cleaning and reprocessing cycles in accordance with HTM 01-01 with cleaning solutions up to 10.5ph, Thermal disinfection at 95˚C for a minimum of 1 minute and steam sterilisation at 134˚C to 137˚C for a minimum of 3 minutes.
• Available in a large range of sizes selected to suit all requirements.
• Guaranteed for 15 years, see certificate of guarantee for further details.
PRODUCTS AND SERVICES