Track and trace technology set to improve patient care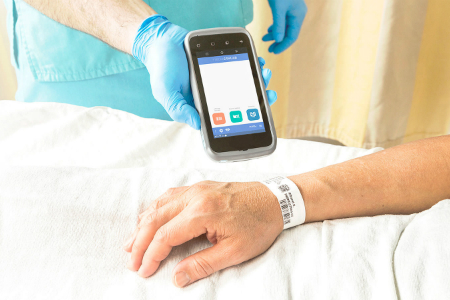 Homerton University Hospital, which provides acute treatment and care for patients across the London Borough of Hackney and the City of London, has appointed Genesis Automation to deliver a new track and trace technology system to help manage its essential medical supplies.
Following a tender, Genesis was selected to help the hospital track demand for stock and provide data to reduce cost variations in medical procedures.
The software, which uses barcode scanning to track, count and cost everything used in the hospital, will release clinical staff from paper-based administrative duties, freeing up more time for patient care. Real-time visibility of every item bought will help prevent over- and under-stocking, expiry of supplies and allow implants to be traced to individual patients.
Homerton University Hospital serves the East London borough of Hackney and the City of London. Specialist care is provided in obstetrics, neonatology, foetal medicine, laparoscopic surgery, fertility, bariatric surgery, obesity surgery and neurorehabilitation.
The Genesis system will initially be implemented in the Receipt, Distribution and Ward locations. The technology will optimise the hospitals inventory and ensure critical and correct stock is available to avoid cancelling operations, or using out-of-date stock or incompatible implants and will fully implemented in 2019.
Paul Jackson, general manager, UK & Ireland, Genesis Automation, said: "This well-managed, financially robust Trust is a fantastic addition to our customer base, we're delighted to have Homerton on board. We are working with the team to help increase patient safety, improve inventory management, deliver cost- savings and, crucially, help clinicians realise the clinical benefits of Genesis Technology. We were chosen for our advanced system, and our proven track record in delivering benefits to other customers across the UK.
"Project execution and delivery was key in securing Homerton's business. We will guarantee that quality and governance is maintained throughout the implementation phase. During all stages of the project, the Homerton team will have on-line, real time visibility of project status."
Wayne Sexton, head of procurement for Homerton, added: "Genesis has been selected as our IMS provider. I believe it is the right choice for the Homerton. We look forward to working with the Genesis team over the coming months and years, to introduce this positive solution."
Other News