STERIS Solutions Ltd
Chancery House
Rayns Way

Leicester
LE7 1PF
United Kingdom
0116 274 0600
COMPANY INFORMATION
STERIS is a global leader in the design, manufacture, sale and support of Infection Prevention products and technologies. Our mission is to help our customers create a healthier and safer world by providing innovative healthcare and life science product and service solutions around the globe.
STERIS offers this essential patient protection through a unique mix of Infection Prevention Technologies which includes our world leading range of washer-disinfectors, low and high temperature sterilizers and accessories, Instrument Cleaning Chemistries and Sterility Assurance Products. Total Service provision is also a key part of our offering, from project planning, installation, maintenance, technical support to education and training.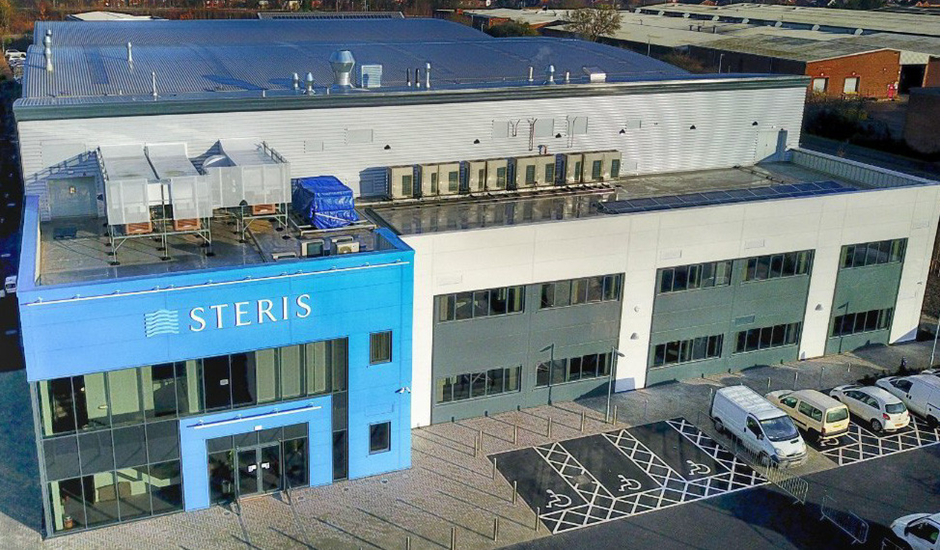 PRODUCTS
V-PRO™ max 2 Low Temperature Sterilizer
V-PRO™ s2 Low Temperature Sterilizer
Reliance™ PTX Endoscope Reprocessing System
AMSCO 600 Washer-Disinfector
Duck range
PCF S Sonic Irrigator
Browne Sterility Assurance Products
Prolystica™ High Performance (HP) Instrument Cleaning Chemistries
Sterile Barrier Systems
PRODUCTS AND SERVICES
Featured Supplier

The brand-new Pulpmatic Eco+ is the most environmentally friendly, economical and hygienic macerator on the market. Featuring enhanced chemical dosing, powerful antimicrobial surfaces and fully contactless operation it can process up to 4 items in cycle times lasting from just 85 seconds.