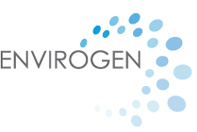 Envirogen Group: Water Purification Solutions for Healthcare Providers
European Manufacturing and Service
Unit 9 Wimsey Way
Alfreton Trading Estate

Alfreton
Derbyshire
DE55 4LS
United Kingdom
01531 636328
01531 634012
COMPANY INFORMATION
Reliability you can trust: ENVIROGEN GROUP offers design, manufacture, installation and service of reverse osmosis water purification systems for endoscopy and sterile service departments for NHS and private hospitals across the UK.
They work with the biggest decontamination equipment manufacturers across the world, delivering some of the best purification and dispense rates in the business.
Comprehensive service plans for ongoing support: The demands of the healthcare environment mean that breakdowns and disruption in supply can have costly implications, resulting in cancelled operations, temporary ward closures and bad publicity. That's why Envirogen offer a range of maintenance plans and consumables, suited to your needs to ensure your systems continue to work in excellent order. Whether you need a full service, maintenance and repair plan or just a regular check-up and fine tuning, Envirogen have the plan for you.
Endotherm Range
Decontamination: AER feed solutions
EndoTherm: pure water supply for Automated Endoscope Reprocessors
Endoscopes are expensive and delicate medical devices, but their frequent use and invasive function mean that they must be cleaned quickly and thoroughly with the use of an Automated Endoscope Reprocessor (AER). These advanced machines clean endoscopes to extremely high standards. Without the benefit of high sterilising temperatures, a supply of high quality purified water is crucial to the performance of these machines. Only the purest water can ensure that endoscopes are thoroughly disinfected preventing cross-contamination.
Our EndoTherm water purification systems supply purified water for AERs. They are recommended by many AER manufacturers due to the high water quality achieved meeting past and current standards, including HTM 2030 CfPP01-06, HTM01-06, EN ISO 15883 and C32.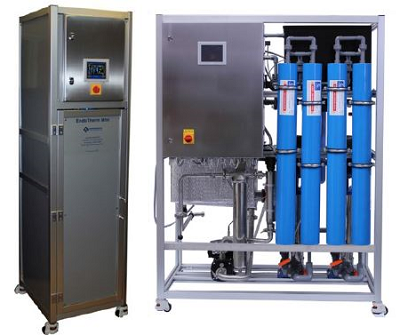 Vision and Values
Vision
At the Envirogen Group of companies, our vision is straightforward – to be industry leading water, air and process solution providers using sophisticated technology backed by expertise and service. It is our overriding goal to offer our clients total solutions that deliver consistently reliable performance at the best lifecycle cost for the systems and services that we provide.
Values
While this vision defines the ultimate destination, core values serve as the roadmap to guide our daily decisions:
To facilitate this, we will:
Proactively listen to, and understand the needs of, our customers, employees, communities and shareholders
Provide high quality, cost effective products, services and solutions
Continually innovate to develop advanced technologies and sustainable offerings
Strive to make it easy to work with Envirogen and all its members
Make the service and support we provide one of our primary differentiators
Ensure quality in every aspect of our work
Take pride in our work, products and vision
Accept that change is inevitable, and adaptability determines future success
We never forget that customer success leads to our success and we see your business as a privilege to be earned and stand ready to support your company
Environment and H&S
A Commitment to Environment, Health & Safety (EHS)
The Envirogen Group of companies is committed to caring for our people and the planet by integrating design for the environment and safety principles into all aspects of our business; from the development of our products, through our supply chain and manufacturing. We believe that responsible environmental stewardship is good business and that our technology can play a key role in addressing the planet's sustainability challenges.
We will comply with all applicable regulatory requirements wherever we operate. We will engage with stakeholders to develop responsible laws, regulations and innovative programs that provide safeguards for the community, the workplace, and the environment while providing flexibility to meet the needs of our business.
Our Commitment to Safety
Safety is of utmost importance at Envirogen, and we strive to maintain a safe work environment and a safety-minded team. We recognise that the responsibility for safety and health is a shared responsibility. Our supervisors and managers are responsible for developing appropriate attitudes toward safety and for ensuring that all operations are performed with the utmost regard for the safety of all personnel involved.
All employees undergo general and job-specific workplace safety and health training, including specific instructions regarding reporting unsafe conditions, work practices and injuries. The company has in place an Injury & Illness Prevention Program as well as other formal safety and health programs applicable to the Envirogen business, and all employees are trained on these special programs, as well.
Our Commitment to Sustainability
At Envirogen, our aim is to become the partner of choice and the leading source of water, wastewater, and process filtration expertise in the applications that we focus upon.
We recognise that sustainable environmental practices like waste minimisation, energy conservation and the protection of water resources are all part of an efficient, cost-effective production operation. Waste recycling, water reclamation and reuse, and the use of renewable energy sources are quickly becoming the standard in most industries to both reduce the environmental impact of their facilities and to improve their own bottom line. Stricter discharge limits and increasing energy costs are forcing many to look for new solutions to old problems. Envirogen offers state-of-the-art technologies to assist industries in their efforts to grow while reducing the costs of doing business. Through this focus, we are fully committed to our customer's success and a sustainable tomorrow.
We strive to conserve natural resources through innovative processes and continuous improvement methodologies with the goal of reducing, reusing, recycling, and identifying safer material substitutes or alternatives for our operations. We will continue to invest in energy conservation and will work to reduce our emissions over time.
Overall, we are committed to continually improving our EHS standards, culture and performance to protect the environment around us.
Lifecycle Performance:
A business model that focuses on long-term value
At Envirogen, we understand that by far the most important – and expensive – part of an equipment system installation is the operating cost over a 10 to 20-year life. If the long-term operating costs of a system are not properly considered with the invested capital, then the company acquiring the system does not achieve the financial performance or efficiency it thought it was paying for. If careful consideration is not given to operations and maintenance up front, long-term costs will be too high.
Our approach is to work with our client to determine the lowest lifecycle cost by evaluating various approaches to balance initial design and build costs with ongoing operating costs to develop predictable, reliable performance and optimisation of the investment
Envirogen delivers technology through long-term relationships that enable clients to predict and budget operating costs. For a range of treatment & process needs, our scope can include elements of planning and design, through implementation and permitting, and ongoing services to complement the internal capabilities of the customer as well as the scope of other project partners
PRODUCTS AND SERVICES