Wassenburg Ltd
1 Smithy Wood Drive
Smithy Wood Business Park
Chapeltown

Sheffield
South Yorkshire
S35 1QN
United Kingdom
0114 245 4882
0114 232 8234
COMPANY INFORMATION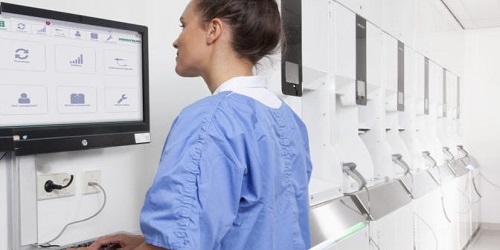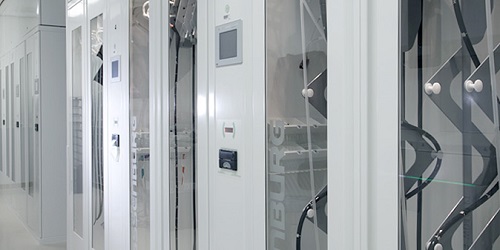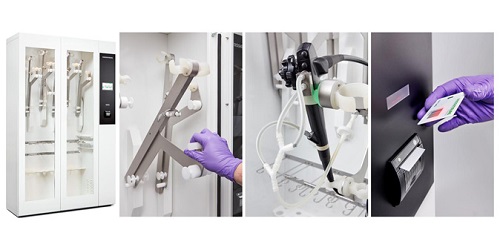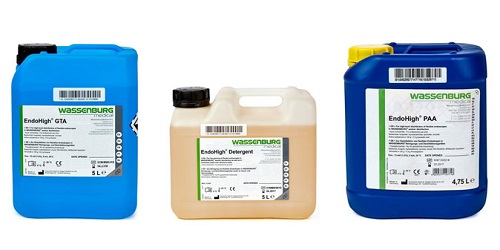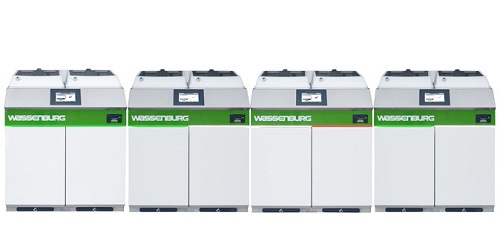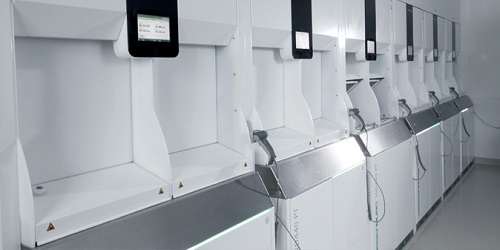 Wassenburg Medical B.V., a member of the Hoya Corporation, is a world-leading medical device company specialised in the development and manufacture of innovative products and services to optimise the process of endoscope reprocessing. We continually expand our business and product portfolio to offer a total solution for clean and safe endoscope reprocessing.
Pre-cleaning
The pre-cleaning of endoscopes begins immediately after removal of the insertion tube from the patient, and before disconnecting the endoscope from the power source. Pre-cleaning should be performed before bio-burden has an opportunity to dry and before de-contamination. In this phase of the endoscope reprocessing process, we use EndoHigh® Detergent to prepare the endoscope for automatic reprocessing.
Washing & disinfection
Because endoscopes are used repeatedly, rigorous cleaning and disinfection after every procedure is required to prevent cross-contamination. Safety and quality of the washing and disinfection process are therefore essential for the WASSENBURG® Washer-disinfectors which is why they are fully compliant with ISO 15883 parts 1 and 4 and HTM 01-06.
Drying & storage
To ensure that reprocessed endoscopes stay clean and disinfected in storage, a crucial step in reprocessing is drying and conditioning. Moisture allows microorganisms to grow. The complete removal of moisture from the endoscope channels must be done before the endoscope is stored for subsequent use. Our drying/storage cabinets provide safe storage for these delicate flexible endoscopes, including the essential registration and traceability of each endoscope. The European standard EN 16442 has been the starting point for the design of our drying/storage cabinets and ensures the highest standards of hygiene for an endoscope after washing/disinfection.
Transport
A transport system is recommended for the safe transport of flexible endoscopes from the treatment room to the reprocessing facility. Covering the flexible endoscopes during transport minimises the risk of contamination.
Traceability
Tracking and tracing of the endoscope reprocessing cycle not only ensures compliance with regulations but is also essential to gain meaningful information regarding the efficiency of departmental operations. With the right software you can get direct answers to questions like:
Is the endoscope patient-ready?
Which endoscopes are out for repair?
Has this endoscope been disinfected?
Who used the most recently used endoscope?
Collected data will provide meaningful information for management reporting, service and maintenance improvements, learning purposes etc. This valuable information will enable full optimisation of critical workflows. It is our mission to provide a clean and disinfected endoscope for every patient and each procedure. Every Wassenburg solution is designed to contribute to a 100% safe and controlled treatment of flexible endoscopes. For every patient, a safe endoscope.
PRODUCTS AND SERVICES