ESTS (GB) Ltd
7 Low March Industrial Estate
Low March

Daventry
Northamptonshire
NN11 4SD
United Kingdom
01933 270999
0870 803 4760
COMPANY INFORMATION
Laboratory Autoclaves & Steam Sterilizers
Autoclave / steam sterilizer manufacturer
Providing an extensive range of services including 24 Hour emergency call out response to all types and makes of autoclaves, steam sterilizers, washer disinfectors & endoscope washer driers.
ESTS is an established manufacturer of laboratory autoclaves and steam sterilizers for the healthcare, biotechnology and pharmaceutical industries.
ESTS employ an experienced team of service technicians, all of whom are fully conversant with the majority of manufacturer's autoclaves, sterilizers and washer disinfectors in use today.
Refurbished and upgraded autoclaves from ESTS offer excellent value for money and will save considerable sums over the cost of brand new autoclaves.
We hold extensive stocks of spare parts to fit most makes of autoclaves, sterilizers and washer disinfectors including:
Door Seals, Valve Discs, Valve Bellows, Valve Diaphragms, Door Diaphragms, Autoclave Load Temperature Probes, Autoclave Drain Temperature Probes, Pressure Transducers, Air Filters, Autoclave Air Admission Filters, Steam Filters, Steam Traps & Repair Kits, Steam Pressure Reducing Valves (PRV), Water Pumps, Vacuum Pumps, Pneumatically Operated Process Valves, Solenoid Valves, Pneumatic cylinders & Actuators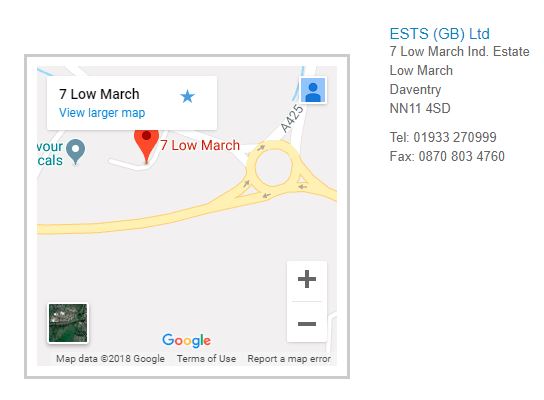 PRODUCTS AND SERVICES