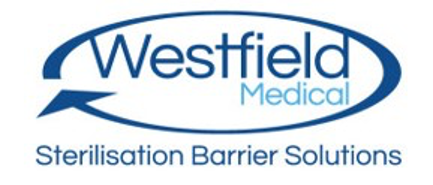 Westfield Medical Ltd
Second Avenue
Westfield Trading Estate

Midsomer Norton
Bath
BA3 4DP
United Kingdom
01761 413052
COMPANY INFORMATION
Westfield Medical is the leading global manufacturer of single-use sterilisation barrier systems. Based in the United Kingdom, we are trusted by medical professionals worldwide and dedicated to the manufacturing of products of the highest quality and reliability.
Today more than ever, the importance of a safe, secure and sterile medical environment is crucial. Westfield Medical understands that our customers cannot afford mistakes. Exporting to 70 countries and with more than 50 years' experience in providing single-use sterilisation packaging, we focus on quality and reliability so our customers can focus on what they do best. Westfield Medical is passionate about what we do and works tirelessly to reduce Health Care-Associated Infections (HCAI's) and improve patient safety.
OUR PRODUCTS
Our products include a comprehensive range of bags, pouches, reels, wraps and accessories for use in hospital sterile service departments and by medical device manufacturers. We are the only company who can supply sterilisation bags, pouches and reels with a British Standards Kitemark. All applicable products are CE marked.
Our popular range of stock products come in a wide variety of sizes, material combinations and include where appropriate sterilisation indicators to show that the product has been exposed to a sterilisation process. Westfield Medical can offer a bespoke manufacturing service to produce specified sizes and special prints.
Our medical sterilisation product ranges are suitable for sterilisation by all standard methods such as steam sterilisation, ETO sterilisation, Formaldehyde sterilisation, Gamma sterilisation, E beam sterilisation and H2O2 Plasma sterilisation.
Over the years, Westfield Medical have developed our product range to encompass OEM industrial customers. We can produce FFS or form fill and seal packaging, plain and printed sheet stock as well as a complete range of bags, pouches, reels, wraps & drapes in a vast variety of bespoke sizes and configurations, including special print services.
Flagship Product
Humipak
Humipak is a moisture retention pouch for post-operative instrument handling, designed to inhibit hydrophobic proteins from adhering to surgical instrument by creating a moist environment. Humipak facilitates easier, faster cleaning and decontamination processes without the use of pre-treatment chemicals.
Humipak has been designed to create containment of soiled and biohazardous instruments to facilitate the safe transportation from the Operating Room(OR) to the Central Sterile Services Department (CSSD) therefore improving the Health and Safety of healthcare personnel and patients.
Quality Control
Nearly all products are manufactured in-house and are continuously monitored within our QC laboratory to ensure conformance to specification, including sterilisation indicators and construction performance levels. All products are manufactured under ISO 9001 and ISO 13485 quality systems and comply with ISO 11607 parts 1 & 2 and EN868 parts 2-10 as appropriate. As medical packaging standards continue to evolve, Westfield Medical will ensure continued compliance.
Pack Design
To meet the challenge of increasing legislation and new medical applications and procedures, Westfield Medical continues to respond with product and process improvements. To ensure you get exactly what you need, we offer a bespoke design service using our CAD systems for concepts and pack creation, providing mock-ups and sample materials as appropriate. Trials can also be arranged on our production machinery. We offer help and advice across all aspects of packaging design, from material specification and process indicator technology to legislative compliance.
Production
From receipt of order through to despatch of goods, all product specifications and process routes are prepared and controlled using our unique computer software systems. This minimises delays and provides increased flexibility, ensuring a fast response to customer requirements. In-house manufacturing includes multi-colour flexographic printing, producing customer-specified designs on a variety of materials. These include plain, crepe, registered adhesive and all-over coated papers, coated and uncoated Tyvek® and a variety of co-extruded and laminated materials.
Conversion
Final conversion of plain and printed materials is undertaken on a range of special-purpose machines, some designed and developed by us. These produce various packaging formats including bags, pouches, rolls and sheets, in a variety of sizes and styles.
Stock Control and Distribution
Located between Bath and Bristol in Southwest England, our dedicated manufacturing unit benefits from good access to motorways and airports for prompt distribution worldwide. We maintain within our warehousing facilities both finished products and buffer stocks of raw materials, as back up to our JIT manufacturing systems, providing safe margins against unpredictable demand.
PRODUCTS AND SERVICES