MHRA supports early access to treatment for advanced lung cancer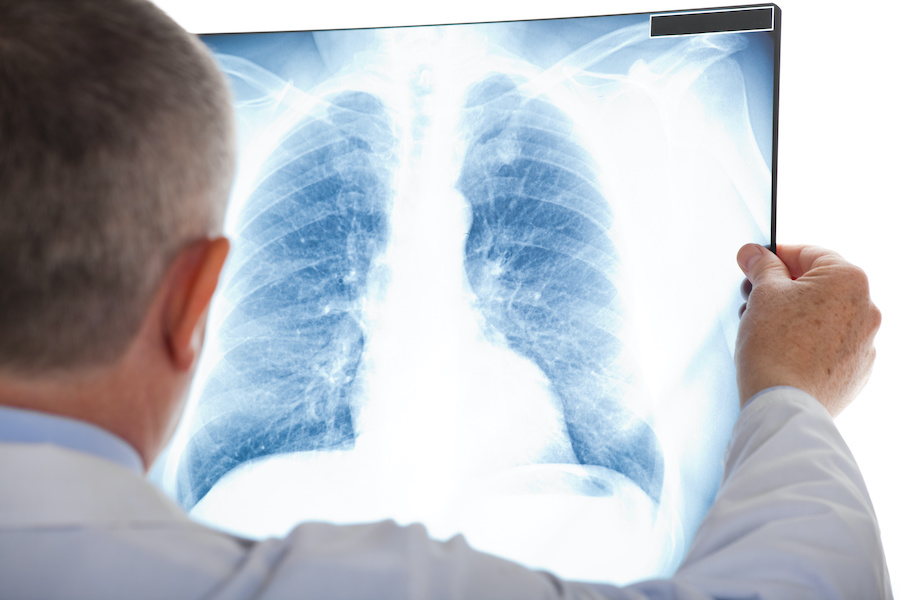 Patients with advanced lung cancer have been given positive news on a therapy that could help meet unmet need for new treatment options.
Merck has announced that the UK Medicines and Healthcare Products Regulatory Agency (MHRA) has issued an Early Access to Medicines Scheme (EAMS) positive scientific opinion for tepotinib for the treatment of adult patients with advanced Non-Small Cell Lung Cancer (NSCLC) harbouring mesenchymal-epithelial transition factor gene (MET) exon 14 (METex14) skipping alterations.1 With this approval, the MHRA have confirmed a positive benefit-risk ratio of tepotinib in this patient population.
The positive scientific opinion is based on results from the Phase II VISION study evaluating tepotinib as monotherapy in patients with advanced or metastatic NSCLC with METex14 skipping alterations, prospectively assessed by liquid biopsy or tissue biopsy. The VISION study demonstrated an objective response rate by independent review of 46% (95% confidence interval [CI], 36 to 57) in the combined-biopsy group.2 Data from the primary analysis of the VISION study were published in The New England Journal of Medicine (NEJM) on 29 May 2020.2
Lung cancer is the third most common cancer in the UK, accounting for 13% of all new cancer cases in 2017, and was the leading cause of cancer related death in the UK in 2018.3 NSCLC is the most common type of lung cancer and accounts for approximately 80-85% of all lung cancer diagnoses.4 METex14 alterations occur in approximately 3-4% of NSCLC cases and generally exhibit a poorer clinical prognosis compared with other types of NSCLC.5
Dr. Mike England, medical director, Merck UK & Ireland said: "We are delighted by the MHRA's positive decision to provide early access to tepotinib for patients with advanced NSCLC harbouring METex14 skipping alterations in the United Kingdom, as there is a significant unmet need for new treatment options for these patients, who typically have a poor clinical prognosis. We believe this is a major advance in the treatment of these patients."
Tepotinib is not licensed in the United Kingdom for the treatment of advanced NSCLC with METex14 skipping alterations.
References
Early Access to Medicines Scientific Opinion - Public Assessment Report – Tepotinib (EAMS number 11648/0004) Available at: https://assets.publishing.service.gov.uk/government/uploads/system/uploads/attachment_data/file/1001277/Tepotinib_Public_Assessment_Report__PAR_.pdf. [Accessed 13 July 2021].
Paik PK et al. Tepotinib in non–small-cell lung cancer with MET exon 14 skipping mutations. N Engl J Med 2020 May 29; [e-pub]. (https://doi.org/10.1056/NEJMoa2004407).
Cancer Research UK. Lung cancer statistics. Available at: https://www.cancerresearchuk.org/health-professional/cancer-statistics/statistics-by-cancer-type/lung-cancer#heading-Zero. [Accessed 09 June 2021]
Cancer Research UK. Types of Lung Cancer. Available at: https://www.cancerresearchuk.org/about-cancer/lung-cancer/stages-types-grades/types. [Accessed 9 June 2021].
Wolf J, et al. EORTC/NCI/AACR 2018. Poster 403.
Other News
Featured Supplier

Löwenstein Medical UK Ltd. is a UK subsidiary of Löwenstein Group and represents Löwenstein Medical products. Offering a full range of anaesthesia workstations, neonatal ventilators, ICU-ventilators and sleep diagnostics and therapy devices, including high quality masks for the UK market.
Upcoming Events
ExCel London
9th - 10th November 2021
Dusseldorf Germany
15th - 18th November
Dubai World Trade Centre
24th - 27th January
Crowne Plaza, Bridge Foot, Stratford-upon-Avon, CV37 6YR
4th - 5th April
Royal College of Physicians, London
11th May 2022
Access the latest issue of Clinical Services Journal on your mobile device together with an archive of back issues.
Download the FREE Clinical Services Journal app from your device's App store