Static Systems' nurse call solutions help trusts during COVID-19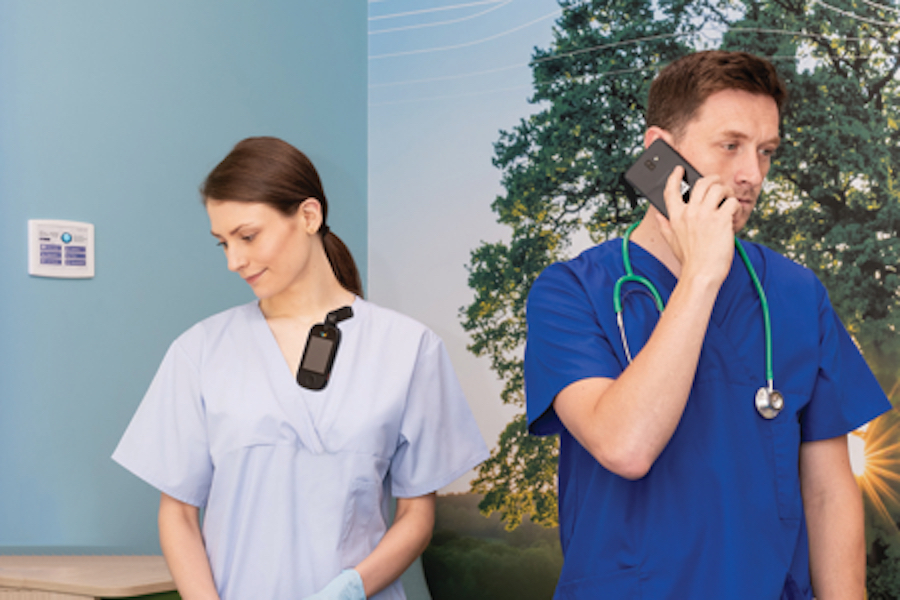 Preventing the spread of COVID-19 in hospitals has been of utmost importance over the past 12 months.
Static Systems Group (SSG) has collaborated with numerous clinical teams to reduce the exposure between COVID-positive patients and care teams while also enhancing workflow efficiency.
The benefits of voice communication have come to the fore during the pandemic. Hospitals with existing SSG Ultima™ nurse call systems have activated its patient-to-staff speech facility in order to minimise contact; enabling initial call assessments to take place prior to any bedside visits.
Calls can be responded to by way of a phone conversation, negating the need for the nurse to enter the room at all, or allowing any preparation that may be required prior to entering the room and ensuring it is a single visit for the minimal amount of time required. As such, the risk of infection transmission is significantly reduced.
Ultima integrates with hospitals' existing telephony systems and provides staff with 'hands-free' VoIP smartbadges. Prioritised and triaged events are sent directly to the staff smartbadges, allowing alerts to be received, on the move, by an appropriate member of the care team. Events can be accepted or rejected directly from the smartbadges and are automatically cleared from devices as they are dealt with, so care teams are only presented with active events that are both relevant and intended for them. Consequently, alarm fatigue and cognitive overload are also reduced.
In some instances, SSG then reviewed how to further enhance Ultima's speech facility and subsequently developed a function which allows care teams to instigate a call to the patient rather than wait for the patient to call staff. This allowed care teams to undertake other tasks that would previously have required entering the room but now could be undertaken at a distance or through a window. This further reduced the risk of exposure and transmission of the virus.
The activation of Ultima's speech facility resulted in other benefits for hospitals. The amount of PPE being used was far lower as it was only used when it was necessary to enter the patient room and not for every patient call. The number of repeat visits to a patient for a single call also reduced as talking with the patient in advance allowed for any supplies or information to be checked before visiting the bedside.
During the COVID-19 pandemic SSG's nurse call systems' hands-free intercom options have also proven particularly valuable when used within hospital isolation rooms, with touch-screen intercoms located outside each room.
Jennie Terry, SSG's Marketing Manager, comments: "The pandemic has stimulated the acceptance of more advanced technologies and sophisticated ways of working, resulting in the realisation that 'nurse call' is capable of far more than just buzzing a member of staff. Working in close collaboration with trusts throughout the UK and overseas, we have adapted our technology to help trusts miminise the risk of COVID-19 transmission by putting in place innovative and effective solutions during these unprecedented times."
See more about Static Systems Group
Other News
Featured Supplier
For over 50 years, the IDSc has supported the growth and evolution of decontamination sciences in the UK through a respected and renowned education and training programme, by monitoring and maintaining professional standards and by actively promoting continuous research and development.
Upcoming Events
Marshall Arena, Stadium MK, Milton Keynes Stadium Way West Milton Keynes MK1 1ST
30th June - 1st July
Crowne Plaza, Bridge Foot, Stratford-upon-Avon, CV37 6YR
4th - 5th April
Access the latest issue of Clinical Services Journal on your mobile device together with an archive of back issues.
Download the FREE Clinical Services Journal app from your device's App store