RCP COVID-19 study provides early insight into pandemic hospital care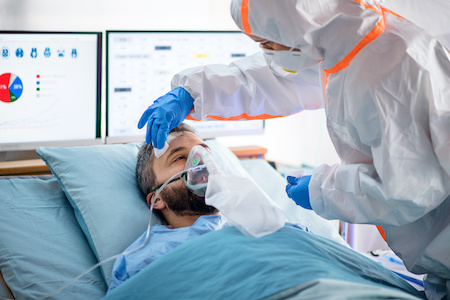 Preliminary findings from what is expected to be one of the largest reviews of hospital care delivered during the pandemic, currently being conducted by the Royal College of Physicians, were presented at the organisation's Medicine 2021 conference.
Approximately 97% of care for patients with COVID-19 was acceptable, good or excellent, according to preliminary findings but the pandemic looks to have exaggerated the variability of care delivery and advance care planning. The quality and timing of interventions is highlighted, along with the timely use of pre-emptive medication. Other issues highlighted are the importance of early palliative care treatment, the impact of COVID-19 infections picked up in hospital (including when being moved within a hospital) and stresses involved with intensive care and visiting guidance. Another preliminary finding is that survivors of COVID-19 were 10-15 years younger than those who died.
Eleven of the 40 NHS Trusts taking part in the study have already returned their data, representing a catchment population of 4.5 million, 11,200 COVID-19 cases and 3,380 COVID-19 deaths. Themes emerging include end of life care, escalation of care, communication, admission, multi-disciplinary teams, palliative care and senior review.
The study is using Structured Judgement Review (SJR) methodology, routinely used throughout the NHS in relation to patient deaths but modified so that the care of patients who survived COVID-19 could also be included, to examine hospitals' data together with anonymised patient stories.
The study will eventually lead to recommendations for the NHS. It is expected to be completed early in 2021 and NHS Trusts not already participating are still welcome to do so.
Dr. John Dean, the RCP's clinical director for quality improvement and patient safety, said: "My colleagues in the NHS have been faced with unprecedented challenges during the pandemic but the RCP COVID-19 Study shows how almost all care provided has been of the right standard. We can, however, learn from excellent care, and variations in care, just as we can learn from poor care. I am looking forward to the completion of this review and providing practical recommendations to help patients, staff and the health service."
Other News
Featured Supplier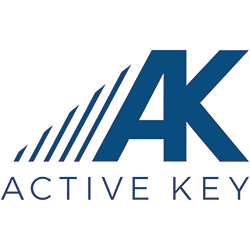 Active Key is a leading manufacturer for hygiene and industrial keyboards and mice for professional data input. Utmost comfort in writing, precise key actuation and perfect haptics are our main focus. To fulfil all requirements, we offer models in different sizes and versions.