First UK patient support group for people with NTM lung disease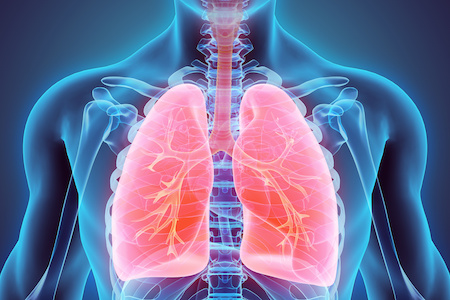 A new charity devoted to empowerment, education and advocacy for people with non-tuberculous mycobacteria lung disease (NTM-LD) has been launched.
The new group aims to bring patients together, either online or in person, to ameliorate loneliness and provide them with personal support. NTM Patient Care UK also aims to increase awareness of NTM-LD among healthcare professionals and the public and improve quality of care for the thousands of UK patients.
People with NTM-LD are particularly at risk of social isolation. James Chalmers, Professor and Consultant Respiratory Physician at the University of Dundee, explains: "We want the wider public to understand NTM – a chronic productive cough can be completely socially disabling. When you look at the quality of life questionnaire results, the social aspect is terrible – they have scores similar to people with advanced cancer. This is not just a physical disease, but also a socially isolating disease."
The group was formed by several patient trustees, together with Professor James Chalmers, and Professor Marc Lipman, Consultant in Respiratory & HIV Medicine at the Royal Free London and University College London. It provides information for both patients and healthcare professionals on NTM-LD and the different treatment options, as well as providing appropriate contacts for support. Professor Lipman states: "There will be a major educational component to the charity's work, for patients, the public and the wider multidisciplinary team involved in patient care."
NTM-LD is caused by bacteria that occur ubiquitously in the environment. These infections are a growing problem, with the overall incidence of NTM isolations having increased almost ten-fold since 1995. The symptoms are usually non-specific and include chronic cough, shortness of breath, tiredness, fever and weight loss.
Patients with pre-existing lung disease, such as chronic obstructive pulmonary disease (COPD), bronchiectasis and cystic fibrosis, are particularly susceptible to NTM pulmonary infection. NTM infections can be difficult to treat, requiring prolonged treatment using complex multi-antibiotic regimens, resulting in high mortality and financial burden.
For more information on NTM Patient Care UK, visit www.ntmpatientcare.uk.
Other News