Recruitment success for Trust's training programmes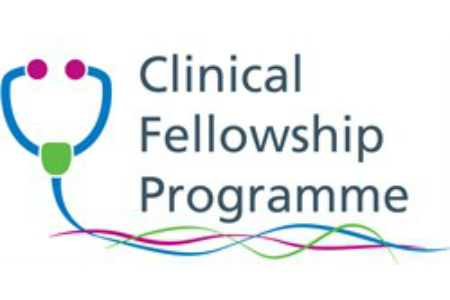 More than 100 nurses have been offered posts and 170 doctors have joined The Royal Wolverhampton NHS Trust (RWT) since the launch of two innovative training programmes.
The achievement was celebrated at a special ceremony held at the Molineux Stadium, which was attended by Professor Geoff Layer, vice chancellor of the University of Wolverhampton, David Loughton CBE, chief executive of RWT, as well as clinical and nursing fellows.
The Royal Wolverhampton NHS Trust Clinical Fellowship Programmes provide opportunities for staff to join a structured training programme in a range of clinical specialties, through secondary and primary care.
To support internal staff with career development, the Trust also has more than 50 internal UK clinical fellow nurses completing their BSc Nursing Studies or MSc in clinical nursing.
Rachel Fisher, associate clinical research nurse at RWT, said: "Being part of the Clinical Nursing Fellowship has made me feel valued, that my employers have an interest in me and my development. Taking part has enabled me to take charge of my development and identify the direction that I want my future nursing career to follow."
The clinical fellow posts offer the opportunity to gain a broad range of experience, working in RWT or with a local NHS partner organisation.
The programme has partnered with other NHS Trusts and through these partnerships the programme has recruited 12 senior fellow posts in psychiatry, and up to 30 clinical fellows in medical specialties.
It is suitable for UK and International applicants seeking clinical experience, a high quality training programme, enhanced qualifications and career progression.
The programme also runs a successful Certificate of Eligibility for Specialist Registration (CESR) programme, supporting doctors to become consultants. The programme has 40 doctors actively completing the CESR process in specialties such as ED, trauma and orthopaedics, oncology, dermatology.
The Trust has recently appointed Dr Mark Whitsey, a consultant in Stroke, who completed one year in the fellowship programme before finishing his Health Education England training programme.
One of the Clinical Fellows, Dr Paul Bolaji said: "The Clinical Fellowship Programme has been a very important part of my life. It has been a very wonderful experience for me. What has changed my life has been the Masters programme because previously I never had any formal discussion or reflective practice. That is the first time I had that experience and that has changed my practice."
The Trust was awarded 'Best Recruitment Experience' by the Nursing Times in 2018 and the 'Best Organisation for Learning and Development' accolade at the 2019 Nursing Times awards.
Other News