Tech overhaul aims to make NHS most advanced health and care system in the world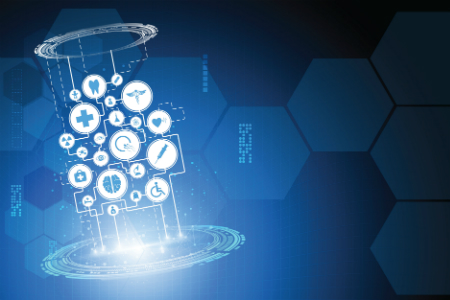 Top technology companies will be challenged to develop new, innovative GP IT systems to empower patients to access more health services online and through their phones, according to Health Secretary Matt Hancock.
In a speech at the King's Fund Digital Health and Care Congress, he announced the new GP IT Futures framework, which will create an open, competitive market to encourage the best technology companies to invest in the NHS. In practice, this will mean supplying cloud-based, modern systems that can share life-saving patient information seamlessly and securely - from GPs to hospitals and social care settings.
The Secretary of State also used his speech to mark the two year anniversary since the global WannaCry attack which significantly impacted NHS IT systems. He announced a package of measures including £150 million for projects to improve resilience, including further bolstering the capability of NHS Digital's Data Security Centre.
Health Secretary, Matt Hancock, said: "I believe it should be as easy for a GP surgery to switch IT provider as it is for a small business to switch bank accounts.
"Under the new contract, providers will have to follow our standards on interoperability and data access. Systems will need to be continuously upgradeable. Patient data will need to be securely hosted in the cloud.
"Sick patients should not be having to explain 'why are you here' for the umpteenth time every time they meet a new clinician, or carting round bulging folders of notes from appointment to appointment.
"Your medical records should be accessible from wherever you are the NHS, just as you can get to your emails from any device."
Rather than introducing a top-down system that forces a one-size fits all approach, the changes will allow GPs to choose the best technologies to meet their needs, to improve efficiency and will enable more patients to take control of their care, including through accessing digital services such as video consultations.
The current market is dominated by two main providers, which can slow down innovation by making it difficult for new suppliers to enter the market. The current system also relies on long-term contracts and we want to empower GPs to choose the best suppliers for their ever-changing needs.
Dr Simon Eccles, NHS England's chief clinical information officer for health and care, said: "NHS England is pushing ahead with new approaches to improve care for patients and ease the burden on staff, from digital access to GPs to virtual outpatient services to the right information being available to clinicians when they need it.
"This new deal will ensure that our GPs, the front door to the NHS, are supported by the very best available technology so they can continue to provide world class care to everyone."
Sarah Wilkinson, chief executive at NHS Digital, added: "We are absolutely committed to ensuring GPs have access to high quality technology systems and services, and that those systems also comply with NHS data standards and integrate effectively with the rest of the health and care system, so that hospitals and GPs have a full view of a patient's record and can care for them safely and efficiently.
"We are looking forward to working with incumbent and new providers of these systems over the coming months to ensure that GPs have a choice of high quality systems providers.
"The government's ongoing investment in NHS Digital's Cyber Security Centre is enabling us to provide ever-stronger capabilities, systems and services to prevent, detect and respond to cyber attacks against the health and care system."
According to NHS Digital, the global WannaCry attack, which affected more than 100,000 computers in 100 countries, caused the NHS to cancel over 20,000 appointments.
In the past three months alone, the NHS has prevented more than 21 million potential attacks - and new measures will help defend vital systems such as MRI scanners and refrigeration units storing organs and drugs.
The Health Secretary outlined in his speech a package, including investing £150 million over three years to enhance capability - including NHS Digital's Data Security Centre - to prevent, detect and respond to cyber attacks in real time.
The centre has prevented over 21 million potential cyber attacks over the past three months, as well as over 640 million phishing attempts. This includes five nation-wide attacks which were blocked shortly after being detected, protecting vital NHS systems such as MRI scanners, refrigeration units storing organs and drugs, as well as basic IT.
Other News