Northern Health Science Alliance announces new CEO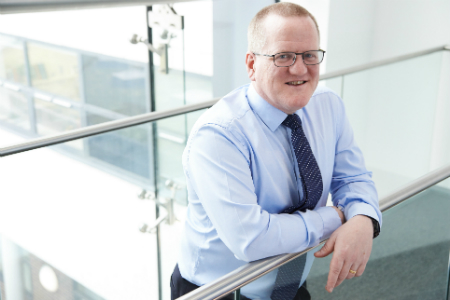 The Northern Health Science Alliance (NHSA) has announced that Dr Séamus O'Neill has been appointed as its new chief executive officer.
The NHSA is an alliance of the leading research universities, NHS teaching Trusts and the Academic Health Science networks across the North of England. It is a driver for investment into the sector, brings together research collaborations and is an advocate for the North's health system in Government.
Dr O'Neill is currently chair of the national AHSN Network and CEO of the Academic Health Science Network for North East and North Cumbria (AHSN NENC). He joins the NHSA in late summer 2019.
He said: "The NHSA is a hugely significant organisation in a sector that is of vital importance to the future prosperity of the North of England. I have been privileged to support the development of the alliance in its first five years as a member of its council and operations executive and I am delighted to be appointed to lead it through its next phase.
"We've achieved much with the NHSA from our Health for Wealth report, drawing attention the need for tackling North/South health inequality, developing health data excellence in the region with Connected Health Cities and in amplifying the North's health science excellence internationally and within Government.
"There are great opportunities to take forward the NHSA's ideals and vision including building on the NHSA as a cluster; and positioning the NHSA within the rapidly changing landscape of government life science strategy and investment."
Professor David Burn, chair of the NHSA, added: "We are absolutely delighted to welcome Séamus as new chief executive officer of the NHSA.
"He is an experienced, committed and inspiring leader with a wealth of knowledge and experience across strategic analysis, research and management.
"His strong track record within both the NHS and higher education means he is ideally placed to lead the NHSA into its next exciting chapter and we are excited to be working with him to take the NHSA forward."
Dr O'Neill joins the NHSA from the Academic Health Science Network NENC which he joined as founder CEO in 2012, recruiting its team and transforming cross-organisational working in the care system between the NHS, academia and industry.
Other News