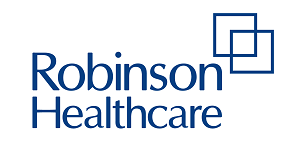 Robinson Healthcare Limited
Lawn Road
Carlton in Lindrick

Worksop
S81 9LB
United Kingdom
+44 (0)1909 735000
COMPANY INFORMATION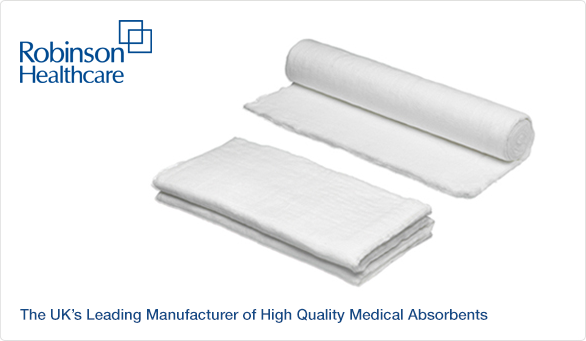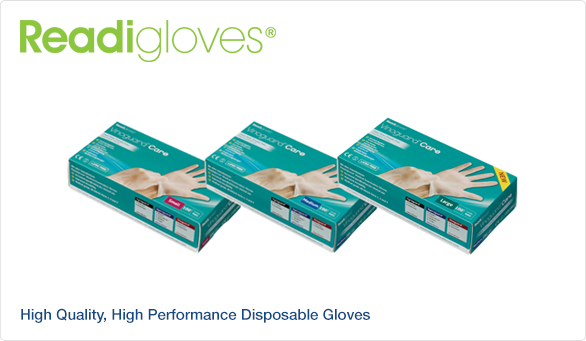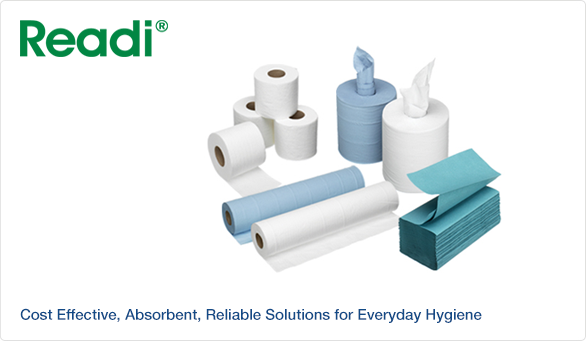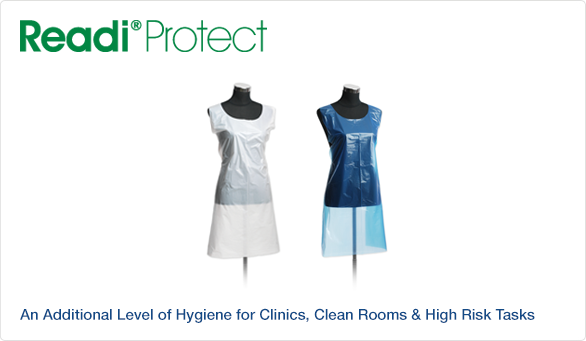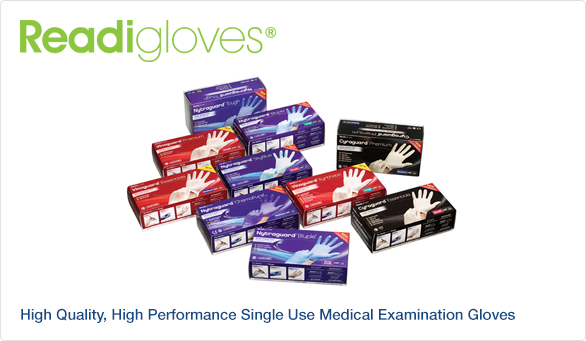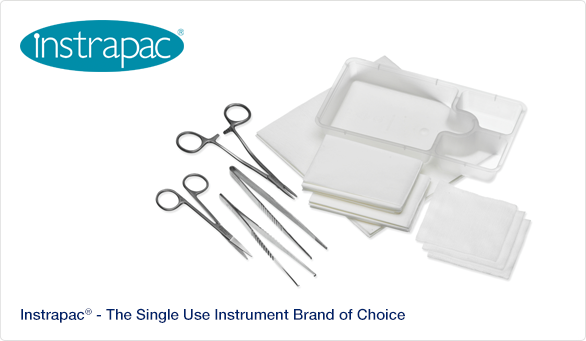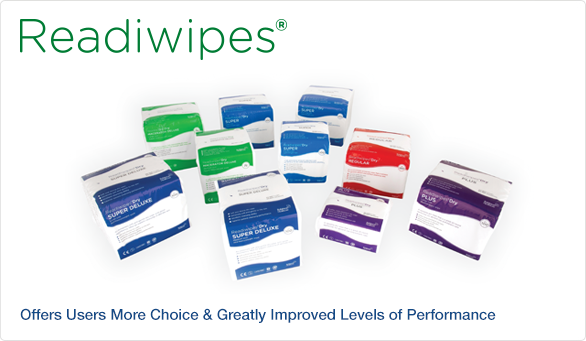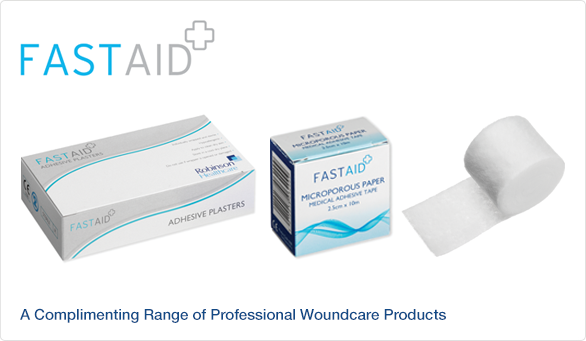 Robinson Healthcare is a highly reputable UK based manufacturer of leading professional and personal healthcare products with over 175 years of manufacturing expertise. Our UK facility is based on a 2.5 hectare site with 170 employees and sales revenues of £25m per annum. With exceptional financial stability and resources, Robinson Healthcare is investing heavily in people, products and production facilities around the world.
Our primary activity is the supply of consumable sterile medical devices to the professional healthcare market. In addition, we also manufacture licensed animal medicinal products and personal healthcare consumable products for the major UK retail chains.
Our Approach to Business
Investment in people
Innovation in product designs and production
Extensive investment in design and development activity
Protection of intellectual property for the benefit of both Robinson and trading partners
Extensive investment in production facilities, machine and product tooling
Heavy focus on quality assurance and regulatory compliance
Technical, regulatory, marketing and logistics support in depth
A long term partnership approach with our customers
The result is a progressive and innovative company whose name can be trusted - Robinson Healthcare
Single Use Instruments
Robinson Healthcare is a pioneer in the introduction of single use instruments, continuing the company's long tradition of innovation. Launched in 2002 under the name of Instrapac®, the range has developed to become the brand of choice for many healthcare professionals throughout the UK, delivering high quality, reliability and value for money. Manufactured from medical grade surgical steel and advanced polymers, the instruments are packed in their own Class 7 clean room and sterilised by Ethylene Oxide gas or Steam to meet rigorous quality standards. Instrapac® is the brand of choice in the NHS.
Absorbents
Robinson Healthcare is the UK's leading manufacturer of high quality medical absorbents and has the only volume cotton wool manufacturing plant in the UK. Excellence in medical absorbents can be traced back to the 1850's when Robinson Healthcare was the first company in the world to mechanise the production of absorbent lint and 1885, when the company registered the world's first patent for a sanitary towel.
Paper Products
The Robinson Healthcare range of paper products has been carefully selected to provide cost effective, absorbent, reliable solutions for everyday hygiene. The Readi® range of paper products can be used to clean, mop, wipe, dry and polish in a variety of clinical, professional care and beauty environments.
The Readi® range offers a wide choice to cater for your individual preference, application and budget. All of our products are tried and tested for quality, size and consistency, and are manufactured in the UK from sustainable sources.
Protective Wear
The Readi® Protect range of products brings an additional level of hygiene for clinics, clean rooms and higher risk tasks. Protecting the user, patient or environment from contamination, aprons and overshoes all play an important part in effective infection control procedures.
Wet Wipes
Following a large investment in our UK facility we can now offer a wide range of personal skin cleansing wipes. Available in a wide range of material blends, different thicknesses and sizes, these products are differentiated from conventional wipes by having an extremely effective fluid formula base.
As well as exceptional cleansing performance, these products calm, soothe, moisturise and condition the skin. In addition to skin cleansing wipes, we can also offer skin and surface decontamination wipes in sachet or flow wrap packaging. Our flexible UK development and production facility means that we can offer customer specific products and branding.
Dry Wipes
We have recently completed a large investment in a state-of-the-art production line in our UK production facility for cubically packed dry wipes. The packs are extremely compact for cost efficient shipping as well as offering hygienic and convenient dispensing for the user.
We offer a wide range of material blends, thicknesses and sizes and our flexible UK production facility means that we can offer customer specific branding or products.
Woundcare
Robinson Healthcare has a long and proud history in the design and production of Woundcare products, dating back to the 1850's and the manufacture of surgical dressings during the Crimean War. Today's products comply with the latest standards and regulations and complement other professional healthcare products in the range.
Robinson Healthcare has an established reputation as one of the UK's leading manufacturers of healthcare products, providing medical professionals with products they can trust.
Medical Examination Gloves
Readigloves® is the new name in high quality, high performance single use medical examination gloves. As a minimum, all products in the Readigloves® range are fully compliant with the Medical Devices Directive 93/42/EEC and the Personal Protective Equipment Directive (PPE) 89/686/EEC for Minimal Risks. The Readigloves® range features some of the latest, advanced formula materials and manufacturing technology to deliver barrier protection without breaking budget constraints.
Disposable Gloves
Readigloves® Vinoguard® Care is the new name in high quality, high performance, disposable gloves for non-clinical tasks. All Vinoguard® Care gloves are fully compliant with the Personal Protective Equipment Directive (PPE) 89/686/EEC for Minimal Risks and are stringently tested for consistent quality.
For more information or to request free samples please call us on +44 (0)1909 735000 or email enquiries@robinsonhealthcare.com
PRODUCTS AND SERVICES